SAP Business One, let's dispel some legends
SAP Business One is one of the ERP system most used globally by little and medium enterprises but there are negative legends on it; let's see which they are and how they can be easily dispel.
SAP Business One is the ERP system that SAP makes avaiable to SME that want to trasform themselves digitally, becoming real "intelligent enterprise", ", that is, companies that are not only able to collect internal data, but also to rework them in useful information to make strategic business decisions.
More than 65,000 companies around the world have chosen SAP Business One to manage the entire organization in an integrated way, but there are also detractors who justify the choice not to switch to this solution due to the circulation of false myths that may act as a deterrent, but that can be easily dispelled as you will understand in the next lines.
First of all, which are these legends about SAP Business One?
IT'S AN EXPENSIVE SYSTEM
Many argue that SAP solutions aren't exactly "cheap" and it's actually an ERP that necessarily requires the company to have the strength and ability to sustain a digital transformation, but are we really sure that it's a more expensive system than others on the market?
SAP Business One offers a range of heterogeneous and integrated services and features in a single solution hat do not currently find real competition with other solutions on the market in terms of completeness. Let's see some of them.
SAP Business One is available in 27 different languages and for 43 fiscal locationing. This makes it the most international ERP available for little and medium enterprises, which can easily interface with branches, partners and customers in almost every part of the world.
In addition, SAP Business One includes modules such as a Customer Relationship Management (CRM) system and a workflow management tool, which generally must be purchased separately and integrated in other management systems, generating higher costs for companies.
Another reason SAP Business One is cheaper than other ERP solutions in terms of cost is that it includes functionalities for customized report generation, without requiring an extra charge for customization
It is therefore clear that SAP Business One is not actually more expensive than other ERP solutions on the SME market, as its completeness does not require companies continuous investment over time
SAP also allows companies to choose from different license profiles, so that it is a sustainable purchase from companies of different sizes and needs.
One last aspect, but not least, that dispels the first false myth about SAP Business One concerns the cost of platform management (Total Cost Ownership); this solution, in fact, is constantly and automatically updated by the SAP system, in a very short time and in a "transparent" way, without creating disruption to users, or anyway in minimal quantities, and without requiring additional investments.
In this way, the operation is always guaranteed, at the maximum potential of the system.
IT IS NOT VERY FLEXIBLE AND DOESN'T ALLOW IMPROVISED INFORMATION CHANGES
It is true that SAP Business One does not allow users to change certain information and data characteristics entered in all circumstances, but this is actually a strength of the system. Let's see why
SAP Business One aims to safeguard the information it owns. For this reason, the system does not allow changes to these at the discretion of the users; however, through a setted up validation process, it is possible to modify the data entered in the ERP and, in addition, historicize the modification process, so that it is tracked and consultable, to protect the company interests.
SAP Business One is "un careful controllor" " and constantly monitors that all the entrusted processes are carried out in the correct manner, based on the rules that are set up during configuration. We are not talking about rigidity, but strict control of the setted up rules.
In fact, we could say that the system is really flexible, as it includes special tools for customized controls configuration on performed procedures by users and for creating specific processes that serve the customer to carry out their activities.
For example, in some SME projects we integrated Pick_One, an add-on developed by our programmers for SAP Business One for picking warehouse movements through radio frequency terminals.
We have also developed the PP_One add-on, dedicated to the efficiency of production processes.
SAP Business One can then integrate with the systems and applications already in the company and this allows little and medium enterprises on the one hand to safeguard the made investments and, on the other, the system to adapt to the working environment in which it is inserted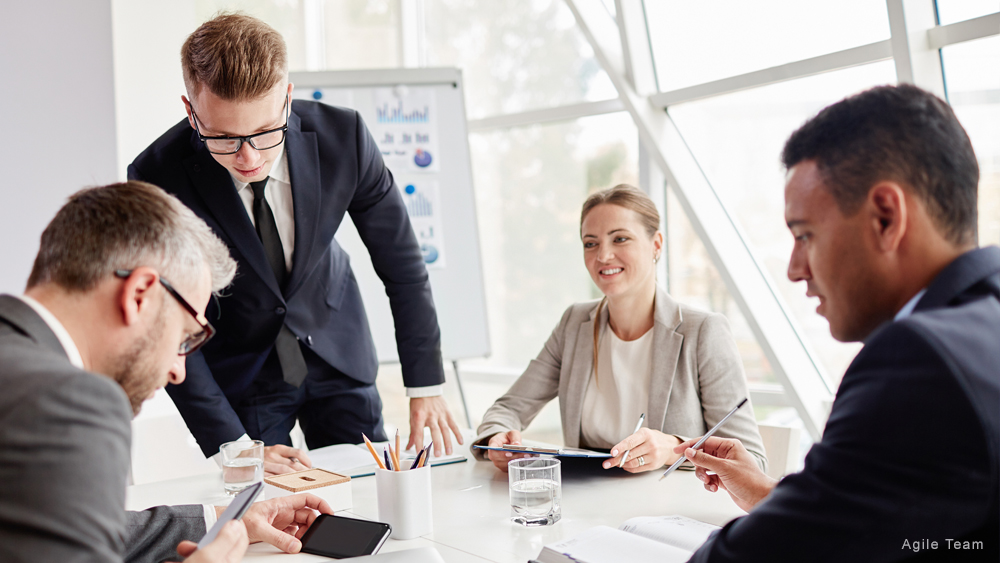 IT'S NOT SO INTUITIVE AND UNCOMFORTABLE TO USE
In fact SAP Business One gradually enhanced of interfaces always more intuitive and of comfortable navigation.
In particular, the interfaces can be customized by different users even in the same company, allowing each to take advantage of a working tool with suitable characteristics to the specific needs and preferences.
A specific SAP Business One tool simplifies the transition of information from previous management to the new SAP system, preventing the manual migration by operators.
SAP Business One One is designed to facilitate the automation of processes and the access to information thanks to an app version of the system.
In this way users can access to the solution anywhere and at any time, automatically receive reports or notifications about activities and alerts when certain events occur that for the company have to be monitored (e.g. missed payment of a customer, loss of a job, etc.).
It is therefore a proactive system.
Approval processes are also speeded up thanks to SAP Business One and its mobile app, as, at any time and place, it is possible to start processes or tasks through the system, avoiding the production of "bureaucratic paperwork" and phone calls.
In short, it was enough to list just some of the features and characteristics of SAP Business One to understand how in fact observations like "is expensive", "not flexible", "not intuitive" are actually inconsistent.
Change always involves a courage and risk component, but it is from change that possibilities and growth prospects are generated, sometimes unexpected or surprising.
The results of the transition to the digitalization of companies is now visible and those who first decided to take this path now perceive in practice the advantages of smart business management (Specific, Measurable, Achievable, Realistic, Time-related), which can only be achieved with data and ERPs.
If then the change is faced with expert technological providers, such as Agile Team, who follow customers one step at a time, through consulting and design, we can say that it is possible to become "intelligent enterprise" without risking too much and in little time.
Stasis has always been the enemy of progress.
If you want to know more about the product, ask here for a consultation of one of our expert
Article written for Agile Team by Roberto Guidotti, Sales Account Manager Metisoft – Agile Team Group.